September 16, 2023 | Saturday
6:00 pm to 9:00 pm
La Rosa Vino | 96 Maginhawa St. Quezon City
Calling All Awesome Women! 🍷✨
It's time for another Work Life Project meetup! Time to showcase your dazzling personality and step into a night filled with smart women, fine wine, and wisdom that only an evening with similar-hearted "Wonder Women" can bring.
Introducing: Women, Wisdom, & Wine at La Rosa Vino!
This isn't just another wine night. It's a celebration of YOU, your passion, your journey, with your favorite bottle of wine. Let's dive deep into the fragrant notes of each glass and even deeper into inspiring conversations with incredible women.
Here's the twist: We're not just clinking glasses; we're sharing our expertise and may be baring our souls, too. Expect a sparkling evening wherein you'll get a chance to shine and share about what YOU do. Who knows? The collaboration of your dreams might be just a sip away! This will be facilitated. So, the shy ones don't have to worry.
Venue: La Rosa Vino, Maginhawa St. Quezon City
Date & Time: September 16, 2023, Saturday | 6:00 pm to 9:00 pm
Meetup Fee: P1,299
Inclusions:

Wine, Cheese, Cold cuts + A Whole Lot of Genuine Connection
Bring your business cards, stories, your dreams, and your usual vivacious vibe. Can't wait to see you there!
Bring your women friends who need to unwind and be a part of a transformative community that helps create a future where every woman has the resources & support they need to create impactful work and live a purposeful life. Got questions? Email us at hello@worklifeproject.org or Message on Facebook!
Wine Appreciation with Rose Abes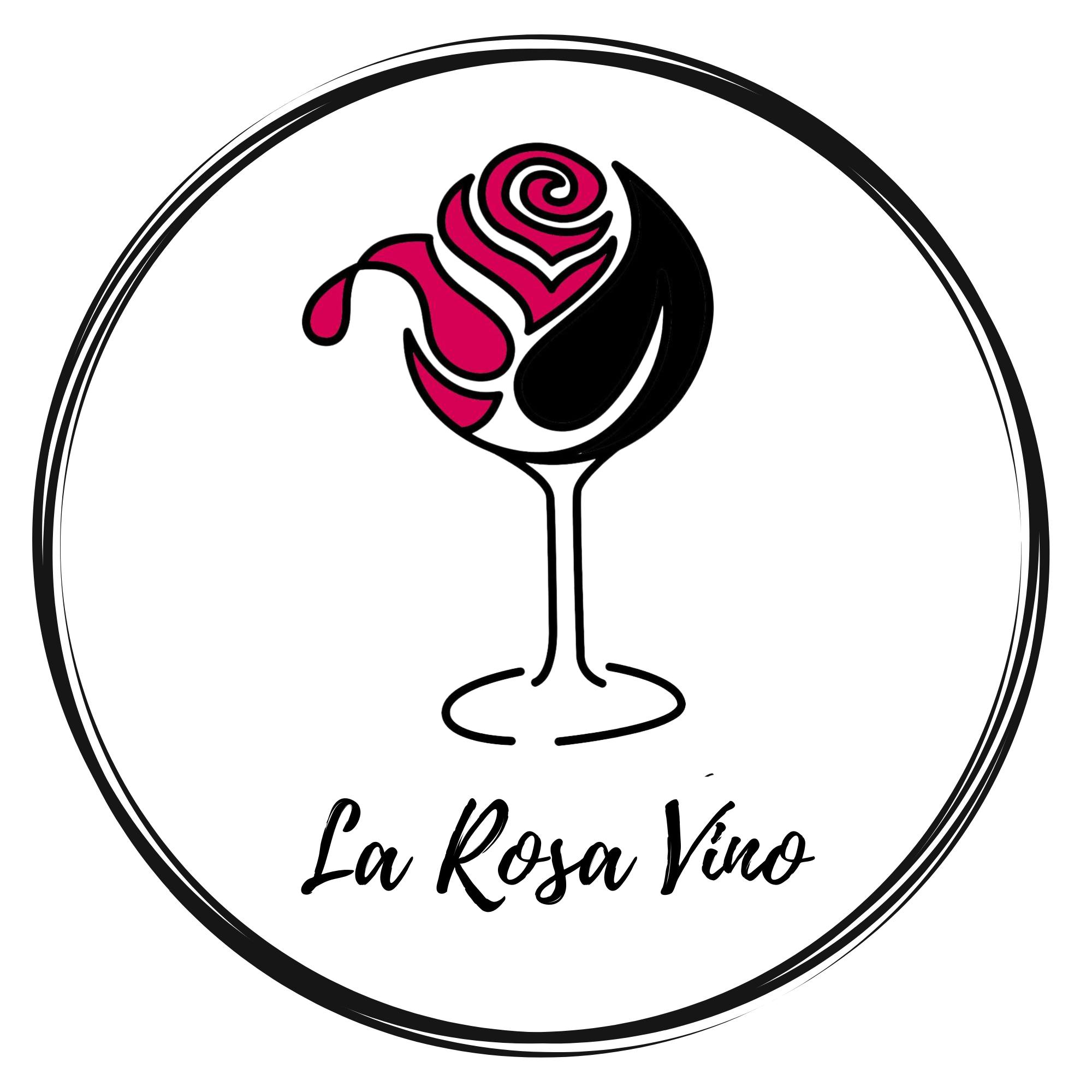 La Rosa Vino Owner and Wine & Spirit Education Trust Level 1 & 2 Certified, Rose Abes will guide us through a sensory journey with La Rosa Vino wines.
Learn how to select the perfect bottle for any occasion and have the confidence to explore new varieties by the end of the night. After all, wine is not at all intimidating. Especially if it's enjoyed with good company.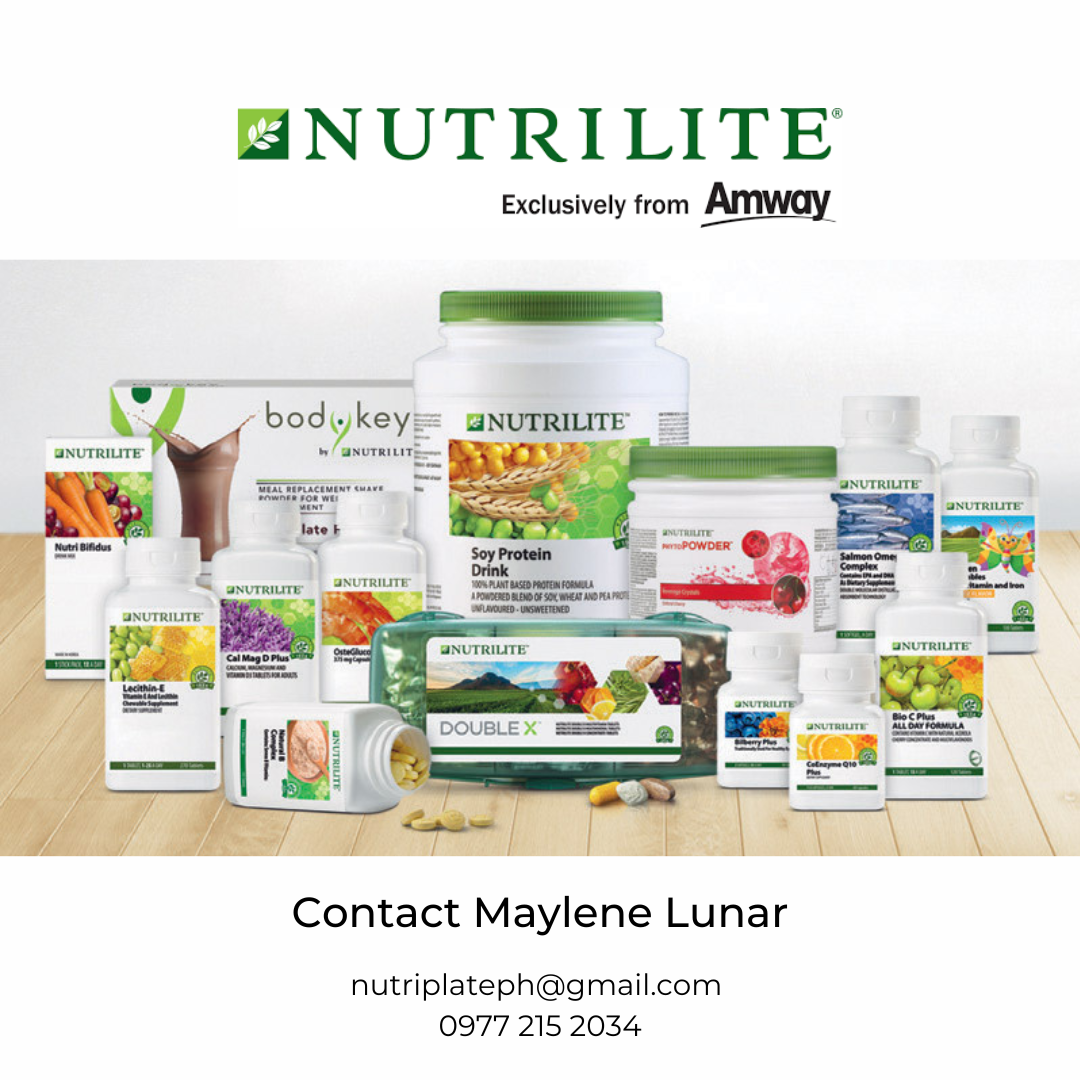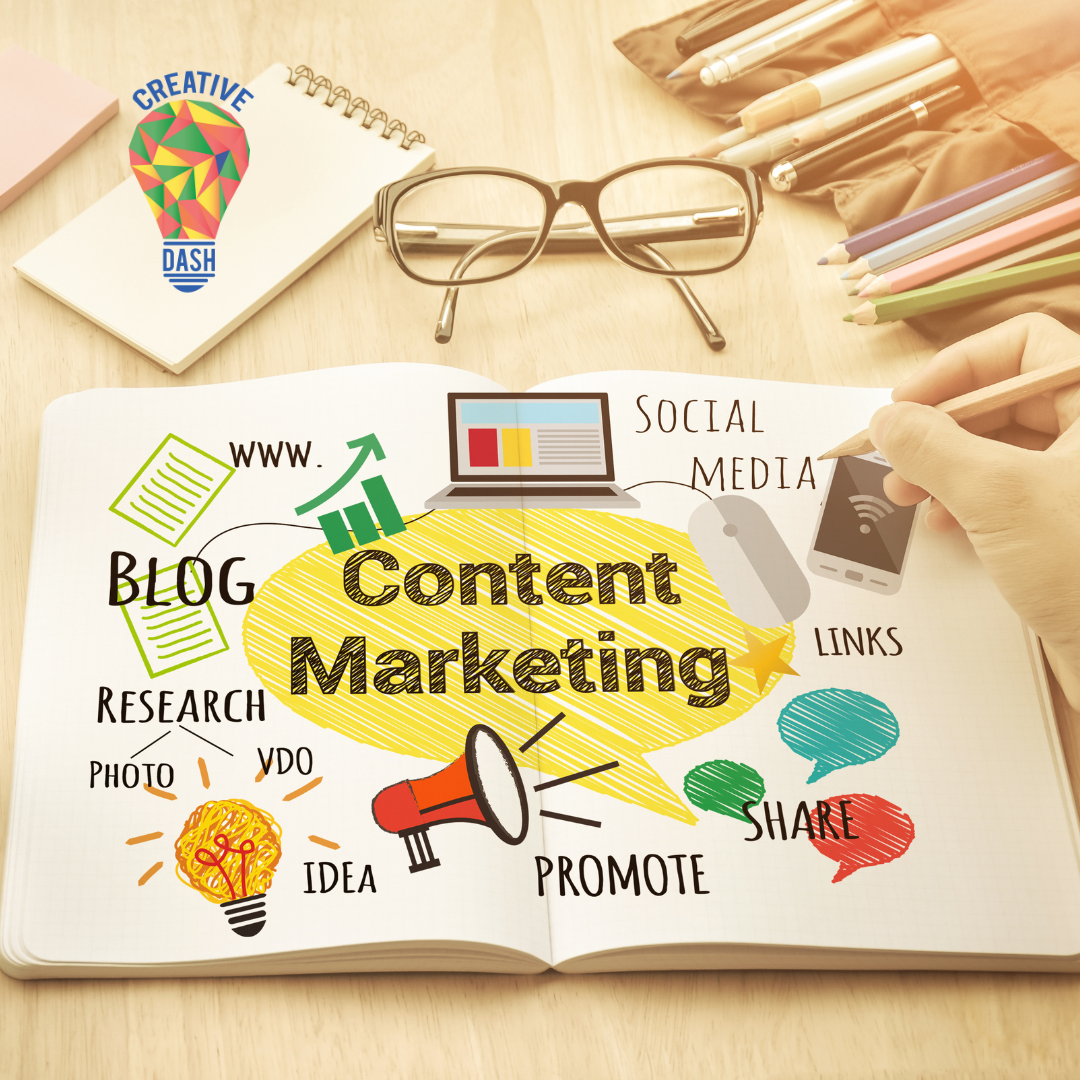 Do you want to promote your products & services during the meetup?
Snapshots from our previous meetups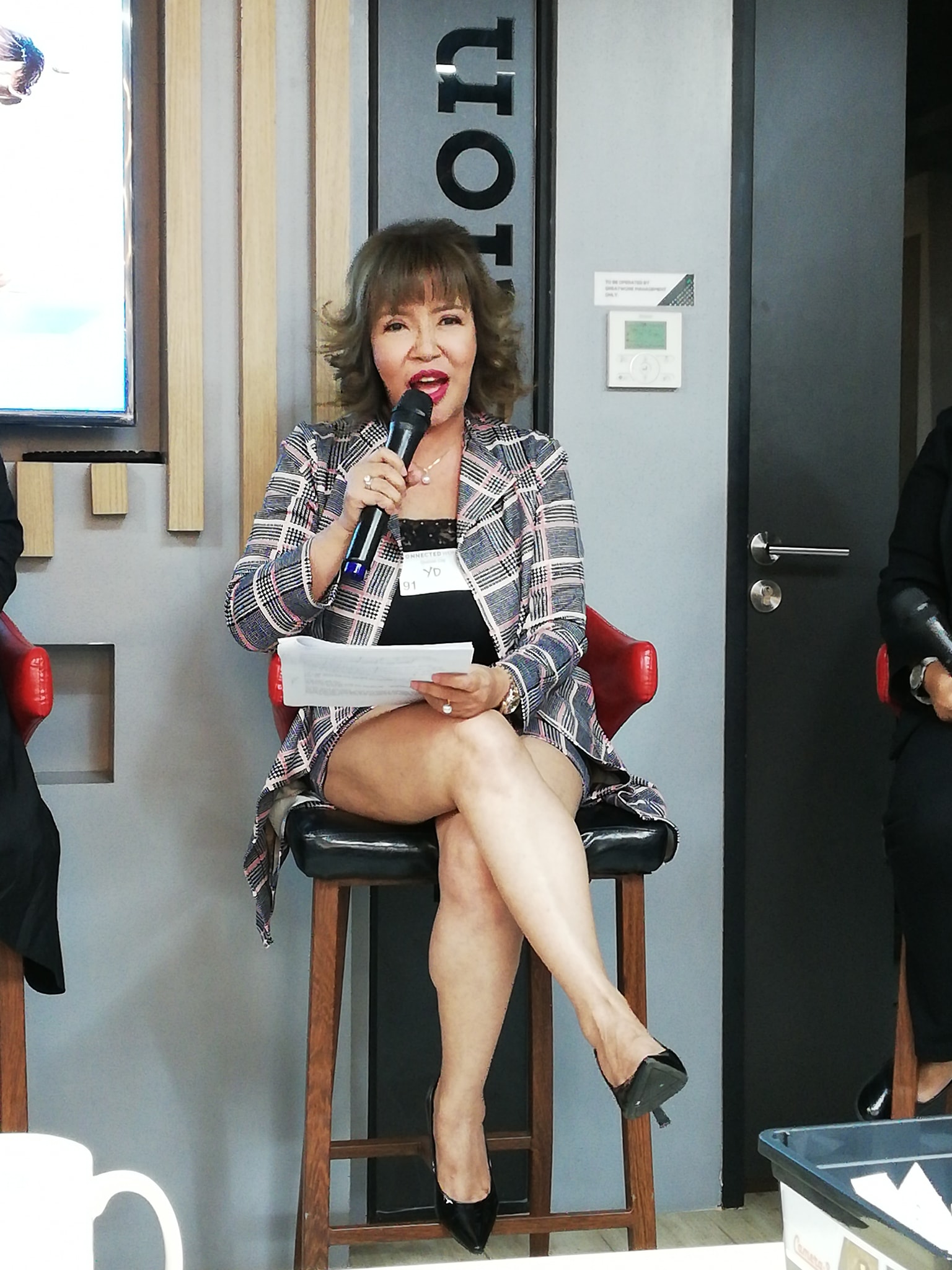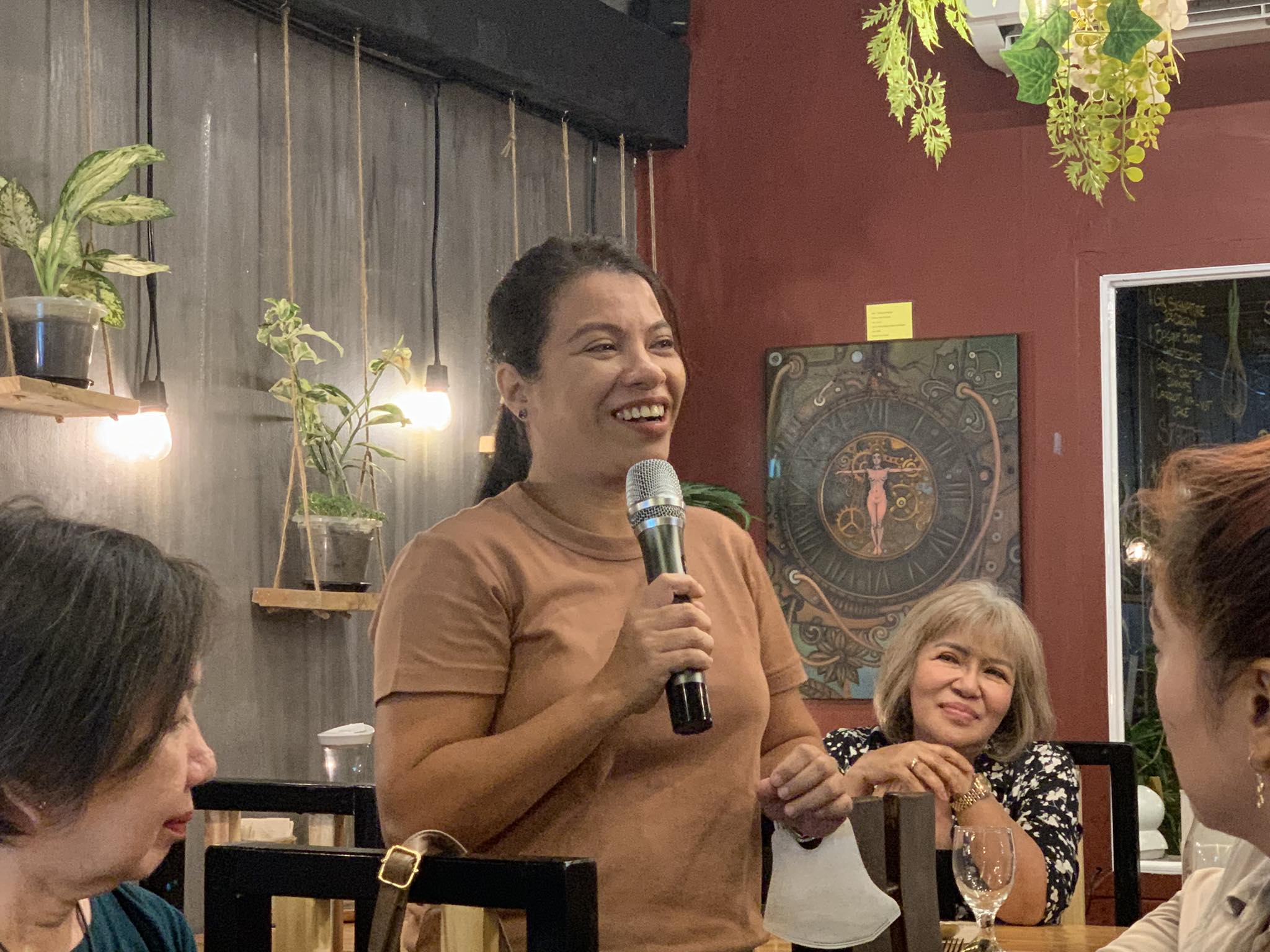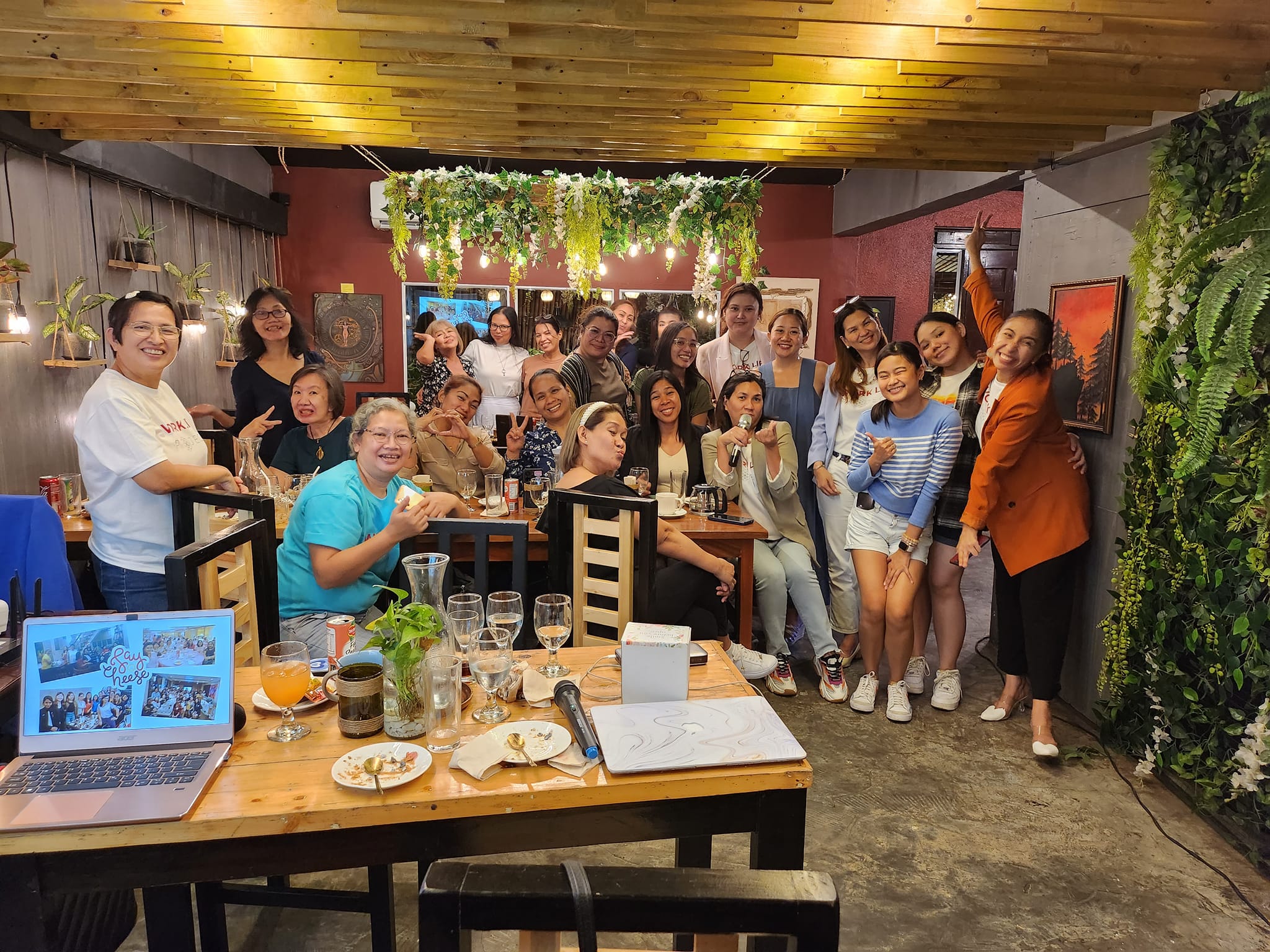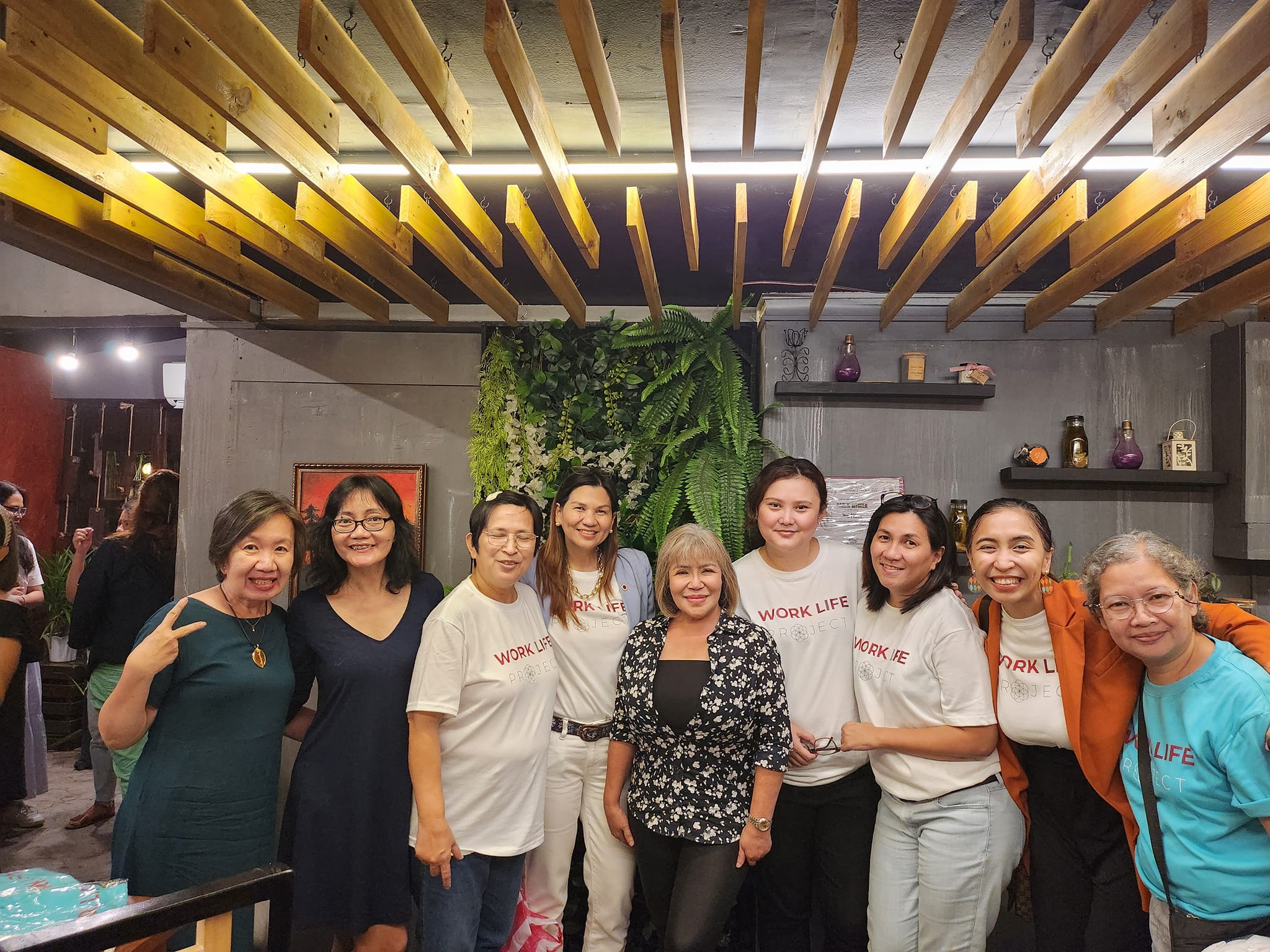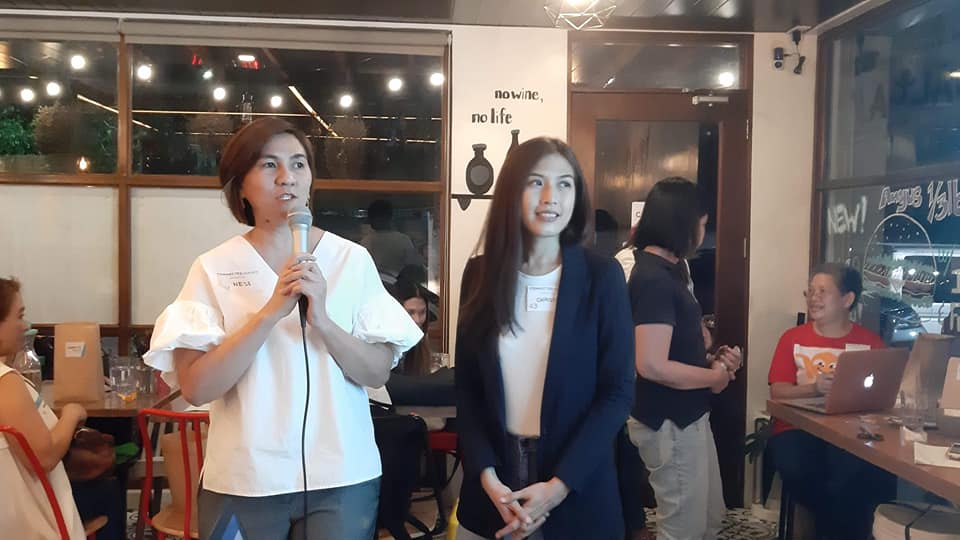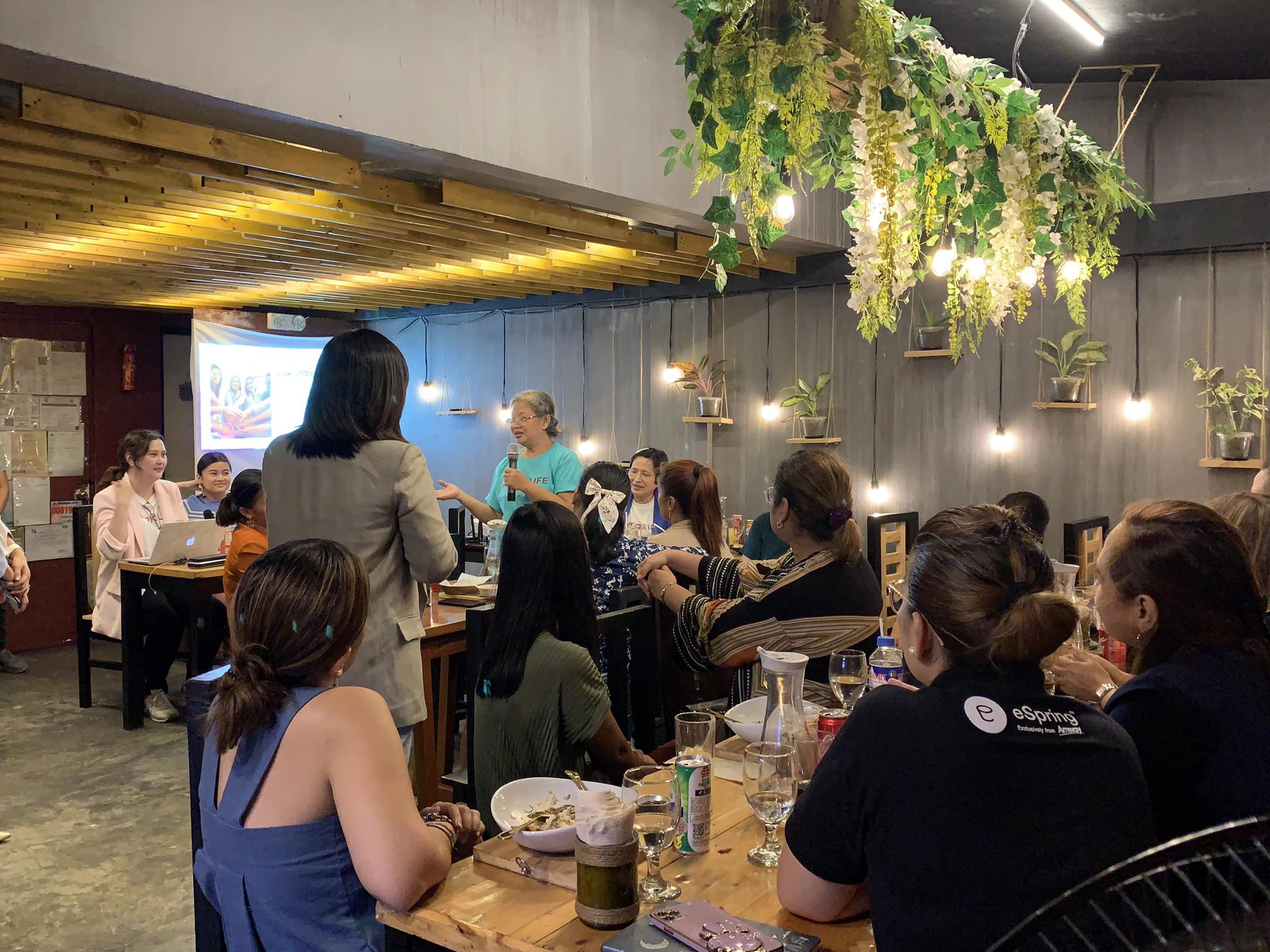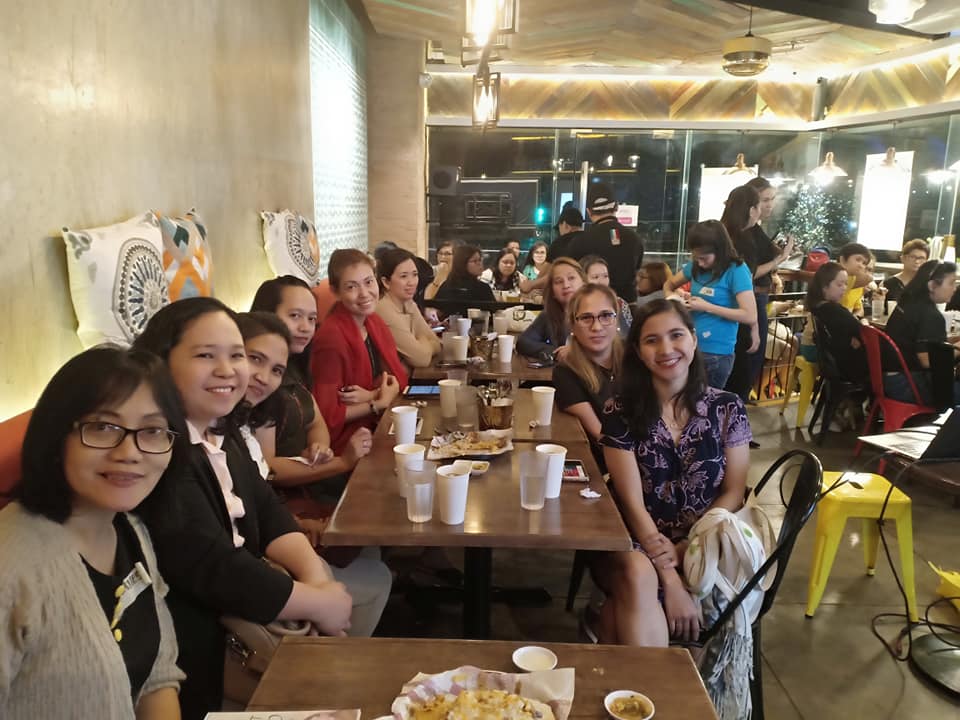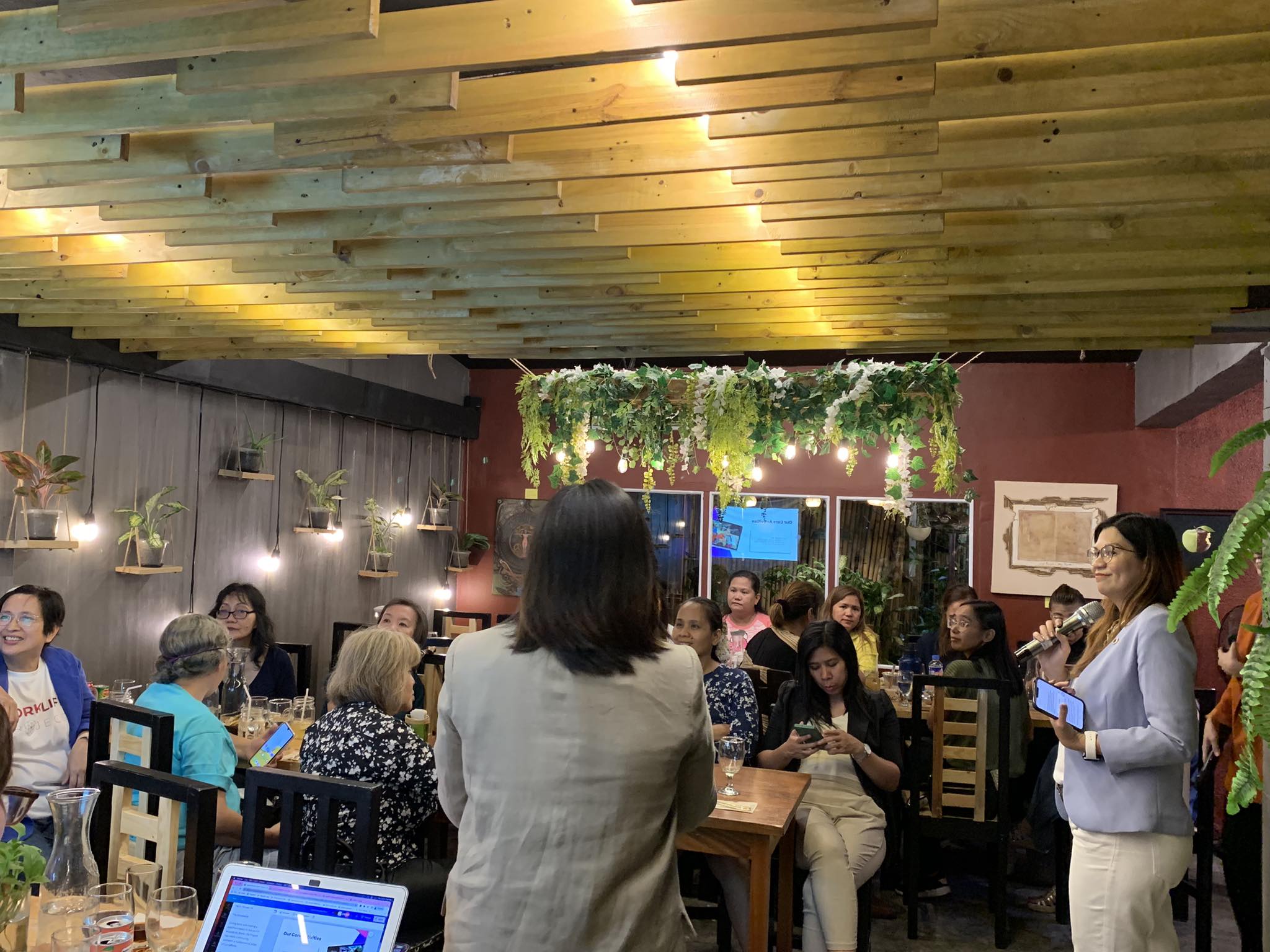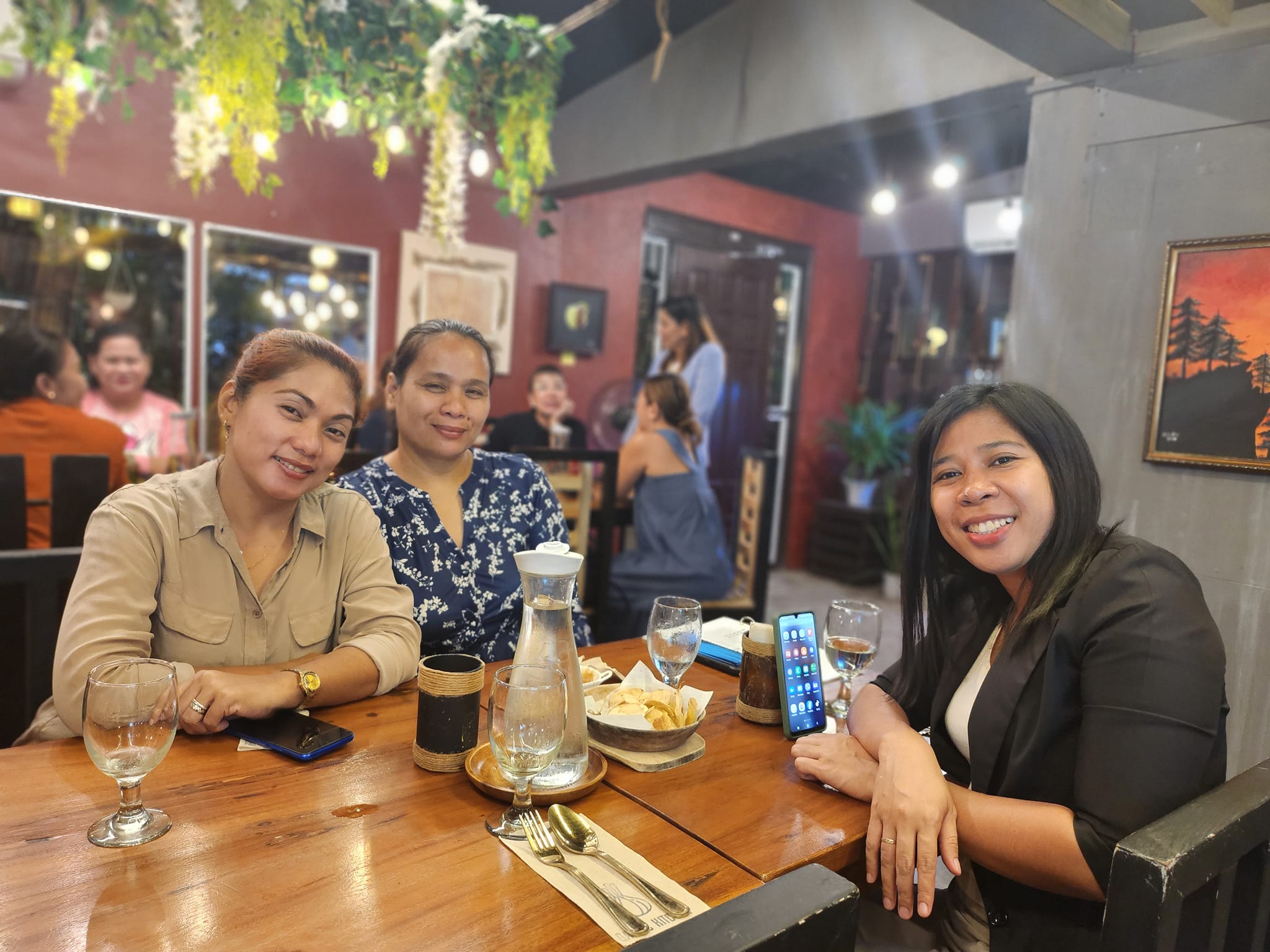 Gwenn Doria
Founder & Creative Catalyst
Gwenn is a creative thinker who values heart-centered solutions to challenges. She is all about creating meaningful outcomes and relationships that align with authenticity. Work Life Project is her way of ending women's elusive pursuit of a supportive community to help them create impactful work and live purposeful lives. Gwenn leads the overall initiatives of Work Life Project.
Kristine Loyola
Co-Founder & Confidence Coach
Kristine embodies confidence, authenticity, and unwavering belief in the human spirit. She helps people unlock their full potential and live their best lives through heart-centered coaching. Kristine is Work Life Project's beacon of light in our journey towards our authentic selves & unshakeable confidence.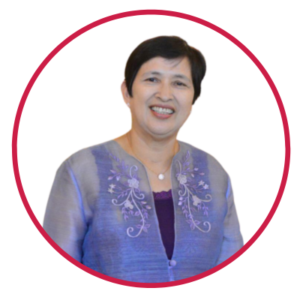 Annabelle Corpus
Co-Founder &
Compassion Advocate
Annabelle's heart is always brimming with empathy and relentless dedication to making a difference in people's lives. Her genuine compassion towards the less fortunate made her champion causes that would alleviate their sufferings. Annabelle spearheads Work Life Project's community outreach events.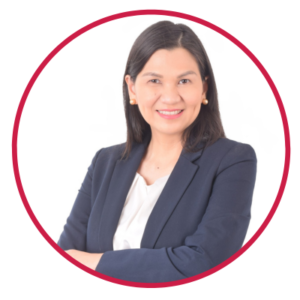 Cheryll Nuesca
Co-Founder &
Synergy Expert
Cheryll has a remarkable ability to create cohesive teams. She is a master collaborator and has a deep passion for collective success. She inspires others to embrace collaboration, transcend personal agendas, and embrace the value of collective success. Cheryll leads Work Life Project's empowering community events.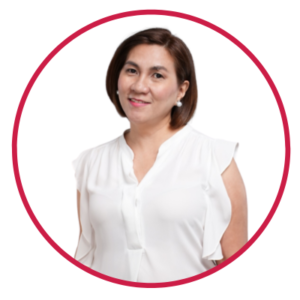 Danessa Vergara
Co-Founder &
Knowledge Champion
Danessa is committed to lifelong learning and sharing knowledge. She recognizes that knowledge, when shared, has the power to uplift individuals and communities, sparking innovation, promoting understanding, and empowering others to reach their full potential. Danessa presides Work Life Project's learning programs.